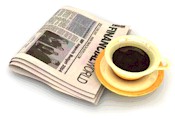 Sponsorship--Grapevine April 1961

"Though three hundred thousand have recovered in the last twenty-five years, maybe half a million more have walked into our midst, and then out again.

"We can't well content ourselves with the view that all these recovery failures were entirely the fault of the newcomers themselves. Perhaps a great many didn't receive the kind and amount of sponsorship they so sorely needed. We didn't communicate when we might have done so. So we AA's failed them."

Bill W
---
Key Concepts from the 1940's
1. Put no block between the newcomer and Step Twelve.
Get the newcomer to Step Twelve as quickly as possible, so he or she can experience the life-changing spiritual awakening that occurs as the direct result of taking the Steps. Assure the newcomer that our program of recovery will relieve his or her alcoholism. Show the newcomer that the process is simple, straightforward and that it really works.
2. Call the newcomer.
Demonstrate that you are there for the newcomer by checking in with him or her on a regular basis. Remember, the newcomer is very ill and needs your encouragement and support.

3. Read the appropriate parts of the "Big Book" to the newcomer.
The newcomer is in no physical or emotional condition to read, let alone comprehend, the "Big Book" by him or herself. Therefore, read and explain the appropriate parts of the book to the newcomer, specifically those 50 or so passages that pertain directly to taking the Twelve Steps.

4. The healing is in the sharing not in the writing.
Sit down with the newcomer and guide him or her through the Fourth Step inventory. If necessary, write the inventory while the newcomer does the talking. This will help relieve any anxiety or apprehension the newcomer may have about this part of the program.
5. Assist the newcomer with his or her amends.
Work together on the newcomer's amends. Be the first person the new-comer sees after an amends is made.
6. Share guidance with the newcomer.
Show the newcomer that you believe in and are practicing two-way prayer on a daily basis.
5. Co-sponsor the next newcomer.
Have the newcomer accompany you as you work with the next person. This way, the newcomer will gain confidence in his or her ability to guide others through the recovery process.
Copyright: Faith With Works publishing Company, Wally P., 2005 (Rev. 1/08)
---
To view a Word version of "Key Concept from the 1940's," click here.

To view a Word version of "B2B of Sponsorship-2 pg Summary of BB passages," click here.

To view "A.A. Sponsorship Styles," click here.
---